Learn about gardening and native plants while being part of MEarth's mission to educate + inspire through environmental stewardship!
---
All volunteers are required to be fully vaccinated against COVID-19
before beginning work at the Hilton Bialek Habitat. Volunteers must bring proof of
vaccination to their first volunteer shift. Volunteer medical information will be kept
confidential.
Edible Garden/Habitat Workday Opportunities:
We are thrilled to be partnering with local food relief organizations to donate fresh produce from our edible gardens to community members in need! We're looking for volunteer support with harvesting, along with other garden tasks, including getting beds ready for planting, planting out seedlings, weeding, mulching, and other habitat and garden maintenance work. Volunteers are essential to keeping the gardens running efficiently!
Native Plant Nursery Workdays:
We're looking for volunteer help in our native plant nursery, which collaborates with the California Native Plant Society. By volunteering in our native plant nursery, you will help us supply our community with native plant species vital for our local ecosystems. Tasks include watering, pruning, weeding, propagating, and more!
Volunteer opportunities are open to residents of Monterey County and surrounding areas who are age 15+. Volunteers will be oriented to our safety procedures and asked to sign a participant liability waiver at the beginning of their first shift. For those under 18, parents must complete a liability waiver for their child. We kindly ask volunteers not to attend shifts if they are experiencing COVID-19 symptoms or have been in close contact with anyone with COVID-19.
Edible

Garden

/

Habitat Workdays:
Monday | 8:30 am – 10:30 am (Harvest Day)
Tuesday | 9:30 am – 12:30 pm
Thursday | 9:30 am – 12:30 pm
Native Plant Nursery Workdays:
Fridays | 2:30 – 4:30 pm
---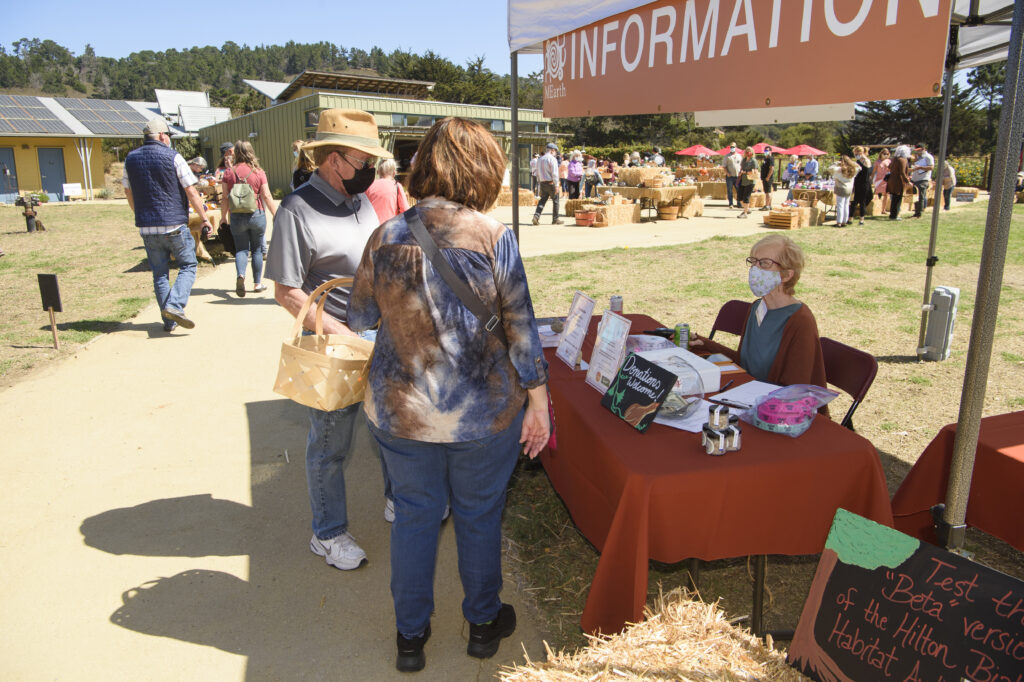 The 10th Annual Glass Pumpkin Patch of Carmel
The 10th Annual Glass Pumpkin Patch fundraiser and community event require many volunteers over the course of 3 days from September 16th – 18th. Volunteers must wear a mask and show proof of Covid-19 vaccination status on site.
We hope to see you there!